By Sunday James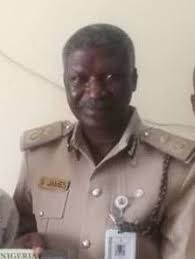 The title of this article may sound agriculturistick, but far from that, the Covid-19 pandemic has thrown the biggest challenge of our time to government in many nations.
Medical professionals in laboratory science, pharmaceutical fields, herbal practitioners, and even the World Health Organization (WHO) are becoming overwhelmed, overstretched and almost exhausted of ideas.
The phenomenal leaves citizens with no option than to cooperate with their governments to produce and use herbs relevant to the cure and treatment of the killer disease
This has become necessary to save lives being lost to the mysterious infectious disease.
There is only one mystery that needs to be demystified. That is knowledge- base in both traditional and mordern medical practices.
Two nations in the world had been adjudged ardent consumers of herbal drugs. They are China and India.
Trial and error conspiracy theories will not help at this challenging period. Neither will let us give it a trial approach. We have surpassed that stage. We are no longer in the stone age.
Computers are the tools developed to reduce strenuous researches through goggle app.
This no doubt aid search for medicinal plants, analysis by experts, cultivation of laboratory, preparation of consumable solution clinically tested as a solution to be approved by the National Administration of Food, Drug And Administration Agency ( NAFDAC) in Nigeria.
Given the rampaging rate of coronavirus infection and the death rate coupled with much bureaucracy and delay for approval of locally produced herbal remedy, the nation cannot afford to wait for drugs and vaccines being tested in other countries.
We have our traditional health care solutions that needs a little purification to get us what can be termed locally produced or home grown medicine as evident in countries like Madagascar and Singapore.
India and China are also taking the lead in that direction.
We have experts that can get us out of the current health crises.
Nigeria is blessed with so many medicinal plants. For once, let us give our locals the benefit of doubt by encouraging them to provide evidence based solution and test same using the standard practice of test running it on an animal that has symptom of the disease and carryout further laboratory analysis in record time to help our people and save humanity.
Covid-19 is a test of our faith, intellect, moral, social life and the entirety. We can't pretend that businesses and source of livelihood are not crumbling.
Economies are sliding into recession while health workers are also losing sleep to the grip of the pandemic.
Countries borders are closed to human migration and shared experiences from this has failed the world.
We do not need common sense, individuals and groups working on solutions to end the pandemic for the good of all should rather adopt common approach in trado-medical practice.
Time is over riped to consume what we produced. Atleast we are now locally mass producing face masks. Institutions and organizations are also producing ventilators on our soil. Some have even graduated to producing reagents for testing of the disease.
With one more step, we have to discover the medicinal plants to develop the drug or vaccine for the cure of the scaring Covid-19 (Corona Virus) at home.
We must confront the current problem.
Unless and until we get the solution, history will adjudge us a failure.
Animals like goat, ram, cow and others have medicinal plants they eat when they are sick and with that, they get over whatever the infection disturbing their systems.
As a farmer rearing animals, I have observed how they use their sense of smell to pick on food or grass that meets their need and one wonders, the choice they make.
Time has come for our professionals to shun undue rivalry and complement each other to produce a product for the world market that will change history and reverse the ugly trend of COVID-19 starting from Nigeria.
No problem, without solution, it can only take a while to get the desired result.
Time is running out on us to reawaken our God-given herbal knowledge to shorten the waiting time for the "world vaccine"
Let us have our herbs tested to become the real hero.
DCI Sunday James is a public relations practitioner based in Abuja, Nigeria.
Email: food. solution20@gmail.com