By Ajibola Abayomi
The Nigerians in Diaspora Organization Europe (NIDO-Europe) has congratulated President Bola Ahmed Tinubu over his inauguration in a statement signed by Dr. Bashir Obasekola , the Continental Chairman, NIDOE and Mr. Michael Otogo , the Continental General Secretary of the organization.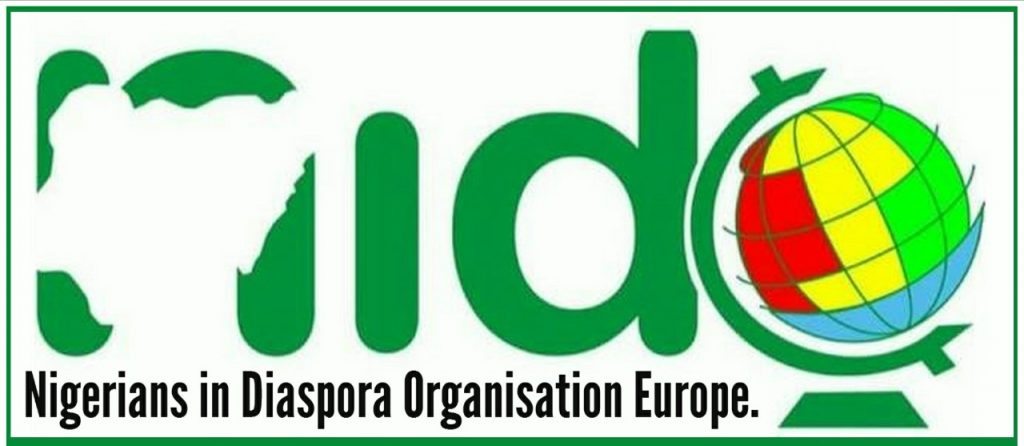 The statement reads in parts: "On behalf of Nigerians in Diaspora Organization Europe (NIDO-Europe) we congratulate Your Excellency, as the President and Commander-in-Chief of the Armed Forces of the Federal Republic of Nigeria; and through you, welcome the new administration in Nigeria.
"As the umbrella organization for Diaspora Nigerians in Europe, saddled with the core responsibility to galvanize and harness the resources of Nigerians in Diaspora for homeland development, NIDO-Europe is apolitical. Hence, the organization is home for everyone, irrespective of any political inclinations.
"We are ready to work wholeheartedly with your leadership, as we have done effectively with all other leadership before now. We are ready to collaborate in Education, Skills acquisition for youth, Security, economic development agenda policies and diversification, healthcare and national orientation programs.
"Despite the numerous challenges our dear country is currently facing, but given Your Excellency's sterling antecedents and progressive disposition, we are confident that under your leadership, Nigeria will rise above all her challenges and pave the way for deep national unity, peace, security and cohesion. Your Excellency, we all wish you and all the members of your administration successful tenure of office."