By Ajibola Abayomi
The Sierra Leone's Minister of Labour and Productivity, Dr Alpha Osman Timbo; former Minister Immigration and Citizenship in Canada, Hon Gerry Weiner; foremost economist, Dr Andrew S. Nevin and the President of the Nigeria Union of Journalists, Chief Christopher Isiguzo  are to lead discussions at the 3rd Journalists International Forum For Migration (JIFORM) summit in Toronto Canada on October 12, 2022.
A statement signed in Germany by Teresa Jacob; the Secretary in Charge of Communication for the summit confirmed the development.
Timbo, an international labour expert recognized by the International Labour Organization (ILO) is to deliver a keynote address on Paradigm Shift on Labour Migration and the way forward for Africa.
The minister, a political guru and lawyer is a Human Rights Activist and a promoter of Democracy, Human and Trade Union Rights. He is the principal founder of the Civil Society Movement (CSM) and served as its first spokesperson and Chief Coordinator. He worked with Civic Organizations like the Network Movement for Justice and Development (NMJD), Civic Development Unit (CDU), Movement for the Restoration of Democracy (MRD), Campaign for good Governance (CGG) and the National Commission for Democracy and Human Rights (NCDHR) and the Sierra Leone Association of Journalists (SLAJ) in the drive towards the Restoration of Democracy in Sierra Leone.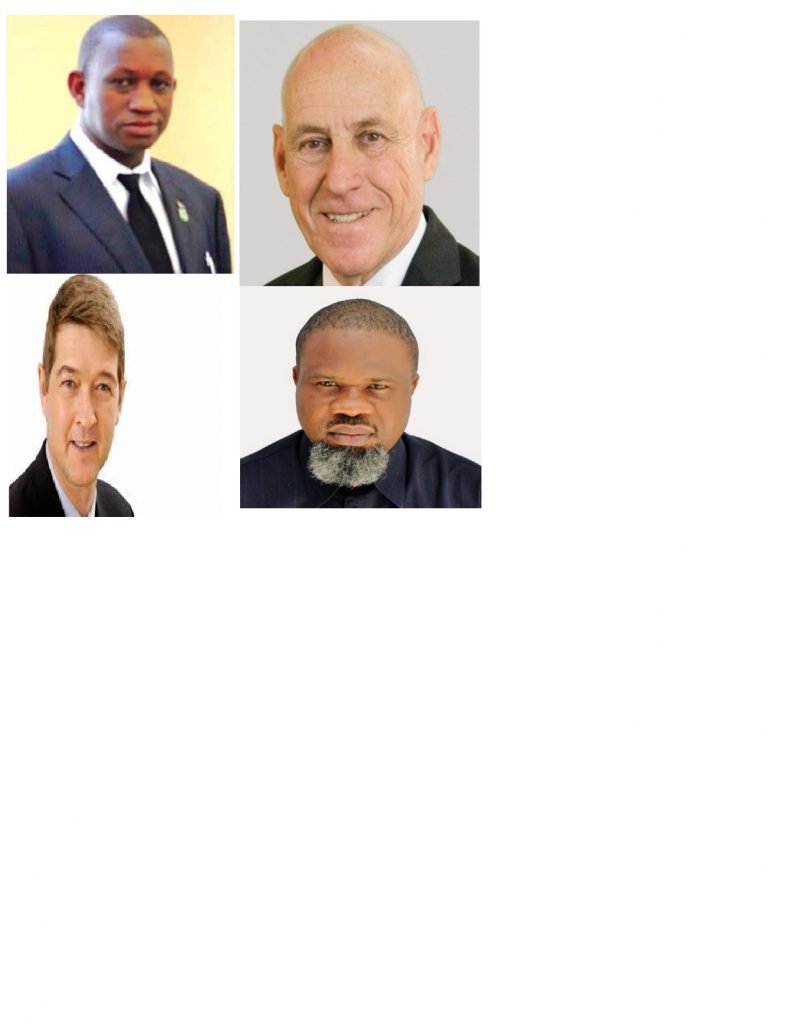 Timbo spent over Eight (8) years of uninterrupted service in the National and International Trade Union Movement. Has worked with most if not all Donor and International Financial Institutions like the World bank, African Development Bank, DFID, NORAD, CIDA, DANIDA etc, and has great negotiations skills that has enabled him garner support from our International Cooperating Partners.
Dr Nevin, who would address diaspora and economic issues at the event is the founding Director of the Africa Institute for Leadership and Public Administration, a professional training institution whose mission is to provide skills enhancement to managers, policymakers, and leaders within the context of African society with the ultimate goal of raising the standards of performance throughout the African continent.
The Canadian is a member of Nigerian Economic Summit Group (NESG) Board Committee on Research. The NESG creates an enabling environment conducive to good governance, responsible private investment and sustainable economic growth in Nigeria. NESG also shapes policy by conducting robust research and analysis on economic and critical reform issues.
Andrew is one of PwC's leading global thinkers, working at the complex intersection of economics, strategy, capital markets, and investment. He has 32 years of professional experience as an entrepreneur, private equity investor, line manager, economist, and strategy consultant and in his professional career, has previously lived in Asia, North America, and Europe. Before joining PwC, he spent 10 years living in China and was the President of United Family Hospitals (China's pre-eminent international hospital chain) during the SARS crisis in 2003 through early 2005.
Gerry who has been designated to unveil the summit was the former secretary to the Canadian Government, a member of the parliament and has held several leadership positions both in politics and corporate establishment. He is presently theExecutive Director, Global Relations, Partnerships, and Customer Satisfaction, APS Global Partners Inc.
Christ Isiguzo, who is to deliver a paper on the role of media in the advancement of regular migration, is a journalist with over two decades experience with several professional qualifications.
He is one of few Nigerian journalists honoured with the prestigious national merit award by the Federal Government of Nigeria.
The grand finale of the event is slated for October 15 at the Afromedia studio in Toronto where dignitaries would be honoured during an award session and Gala Nite.