By Ajibola Abayomi
The Diaspora Innovation Institute (DII) announces the list of the winners of the maiden edition of the African Diaspora Champion Awards to be held at the prestigious CASA AFRICA Building in Las Palmas in Gran Canaria, Spain on May 12.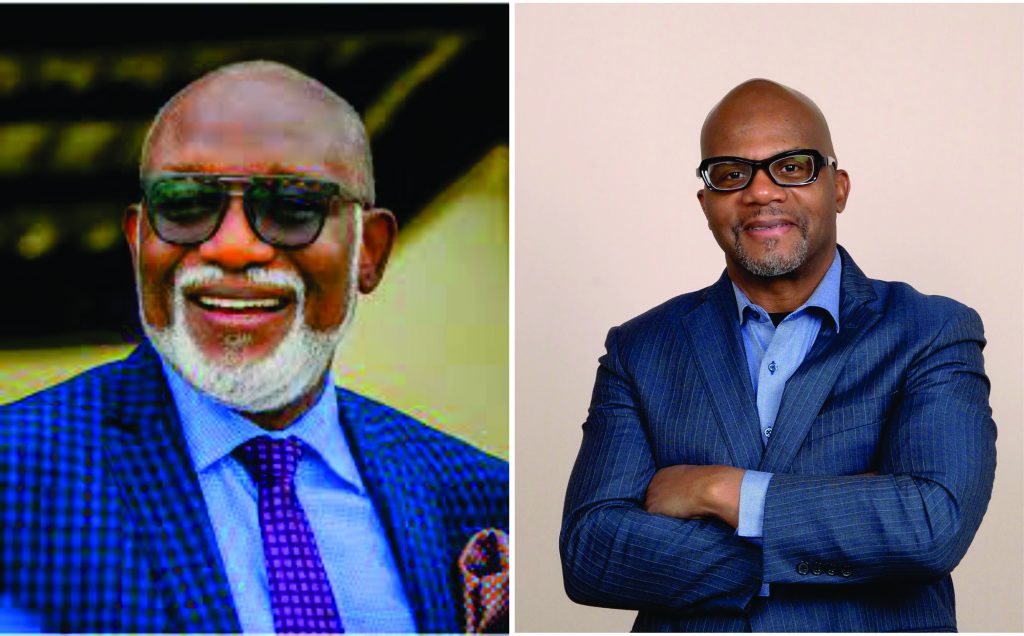 The governor of Ondo State, Arakurin Rotimi Akeredolu and  notable Nigerian investor, Tony Elumelu and other Africans made the list of the awardees.
At the event, foremost Professor and the Global Director of the DII in New York, Byron Price, Professor of Public Policy, Medgar Evers College of the City University of New York, USA has been scheduled to present theAfrican Migration Lecture titled: Economic Migration as opportunity for Global Development: A case Study of African Diaspora in North America and Europe.
The goal of the Award is to showcase and recognize the Black and African Diaspora as promoted by the United Nations General Assembly via the Proclamation of 2015-2024 as the International Decade for People of African Descent.
While making the announcement, Prince Akinwale Ojomo Chief Engagement Officer of the Diaspora Innovation Institute who is a member of the World Economic Forum as a Young Global Leader YGL stated that the ''recognition of the African Diaspora is a continuum while applauding the efforts of the United Nations for the decade, he was emphatic that this will be an annual event across countries and continents''.
According to him, the hosting of the event at CASA Africa (House of Africa is another testimony to expand Africa -Spanish relationship in terms of Education, Cultural, Economic etc.
Awardees cuts across individual from private, public, NGO, Corporate and Government institutions.
Awardees are HRH Oba Adefunmi II, the Oba Oyotunji African Village USA, Arakunrin Oluwarotimi Akeredolu Governor, Ondo State, Nigeria, Nicole NDONGALA, the GeneralDirector Karibu Association Madrid, Spain and Tony Elumelu CEO Heirs Holdings.
Others include High Chief VC Iweanoge Principal Partner HAVITINC, Dr Akinwumi Adesina President African Development Bank, Dr Oluremi Alapo Faculty, City University of New York, USA, HRM Amb. Amina Temitope Ajayi JP ''Mama Diaspora''  and Dr Olamide Brown CEO Flying Doctors.
On list of the awardees too were Jermaine Sanwo Olu SSA on Diaspora to Lagos State government in Nigeria, Antoinette Carole Grace Mbarga, the Consulting International, Ngozi Ndolgala CEO NMO Management, Dr Bayo Omolola Adjunct Professor, Morgan State University, CASA AFRICA Spain, Papa Balla Ndong CEO Federacion Union Africana Espana  and Barr. (Dr.) Adeola Adeleye – Fasubaa CEO Oasis Organisation UK and Oasis Empowerment and Advocacy Foundation Nigeria.
Kingsley Aikins CEO Networking Institute Ireland, Almaz Negash CEO African Diaspora Network, Gloria Ekereuwem Founder, Mujeres Entre Mundos and Prof Byron Price Professor Medgar Evers College of the City University of New York completed the list.
DII is a Migration and Diaspora focused think tank to collaborate with African focused issues around the world established in 2012 with the goals of creating a platform for Migration Research, Diaspora Engagement, Conferences, Exchanges, Training and Special Projects.
Currently, DII have partnership with Obafemi Awolowo University, Nigeria, Adeyemi College of Education, Federal University of Technology, Akure and Public Service Training Institute, Ondo State, Nigeria . Also, it has collaboration discussion with the CASA AFRICA and University of Las Palmas University among others.